News
---
Why you won't see me at Artsfest or Foundry Day this year
May 26, 2017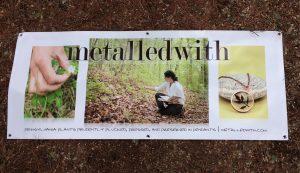 While Artsfest, under new management, will be happening along Riverfront Park in downtown Harrisburg this Memorial Day weekend, you won't be seeing metalledwith there. There are a number of other artists sure to make it worth your while.
Foundry Day is a beloved favorite that happens right here in my hometown! It's on June 3 on Front and Third Streets in Boiling Springs. My husband even volunteers on the committee and has been handling responsibilities related to preparing for the event for some time now. But we won't be there this year either.
So what in the world are we doing? Where will we be?
I'm so glad you asked. We're taking a calculated risk and we'll be on the road. Rhinebeck is a town located in the Hudson Valley in New York. At the Dutchess County Fairgrounds on June 2, 3 and 4, the place will be transformed for the Country Living Fair. (GPS address: 6550 Spring Brook Ave, Rhinebeck, NY 12572).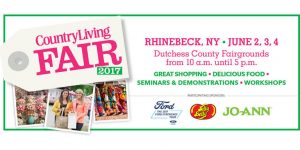 Yep, Country Living, like the magazine. Expect some art, garden decor, repurposed goods, vintage finds, antique hardware, and yours truly. Although we're sorry to miss events back home, there's potential for a new reach, and I've been working hard for weeks to get ready for this new venture.
(Wish us luck!)