News
---
For the Love
January 30, 2017
As we look toward a little holiday whose symbol is a heart, I thought I'd share a little love. Use coupon code "4THELOVE" for 10% off our etsy store through Valentine's Day.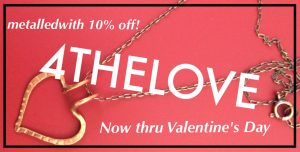 Also keep in mind our Textures 101: Hammered Heart Make-and-Take at 6pm on February 9th at the studio. Class fee is $35. Join us for a night out!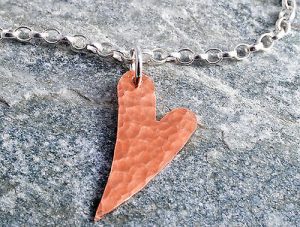 ---
For the love, let us be kind to one another. I have been impressed by small businesses who take a stand to say "all are welcome here." I've even seen apps who take a moment to direct users to charities. I'm hearing people stand up for other people. In my small business, I make pretty things. I may not be making big changes in the world through my work. But maybe I can make little positive impressions here and there. I think that's expected of us, no matter who we are or in what context.